Modern Warfare
Modern Warfare is a supplement for Cyno's Role-Play. It is a massive source book containing all of today's military technology. Use it with other Cyno's Role-Play supplements, scenarios, and your own RPG world.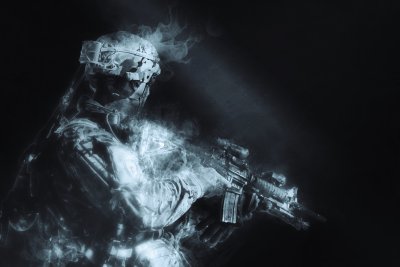 Civilian
U.S. Air Force
U.S. Army

Air Defense Artillery
Aircraft
Antiarmor Weapons
Indirect Fire Systems
Individual & Crew Served Weapons
Nuclear, Biological, and Chemical Defense Equipment
Tracked Vehicles
Wheeled Vehicles
Got Questions?
Please feel free to ask questions in our forums.