Add Comment |
Related Links |
TrackBack

Related Content
Free No Spectate TMNF Server
December of last year, Nadeo placed restrictions on non-paying players of their free TrackMania Nations Forever. The restrictions included one round of spectating time-out for every five races participated when playing on their FreeZone servers. It was an unfortunate move that frustrated new players to no ends.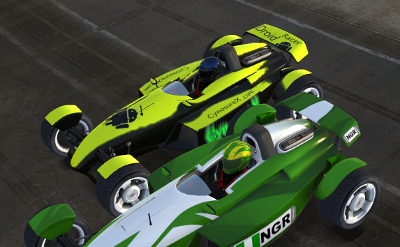 Therefore, we've started our own TrackMania Nations Forever server that is free for all players. And whether you are a paying or a non-paying player, you won't have to sit out on any race. We hope our action will help new and old players enjoy the online multiplayer version of the game. Read more about our online TrackMania server and join us today!
Chieh Cheng
Fri, 10 Jun 2011 14:25:55 -0700
Add Comment |
Related Links |
TrackBack

Related Content
Did your message disappear? Read the Forums FAQ.
TrackBack only accepted from WebSite-X Suite web sites. Do not submit TrackBacks from other sites.
Send Ping | TrackBack URL | Spam Control
Title: Sad News: TrackMania Nations Forever is Going Away
Weblog: GearHack
Excerpt: A year ago, I downloaded a free racing game called TrackMania Nations Forever (TMNF). It was fun and I played it for a while. Then I shelved the game for more urgent tasks. Last night, I got back in the game, recruited two new friends and was about to show them how great this game was. Problem start . . .
Tracked: Fri, 10 Jun 2011 14:27:53 -0700
Spam Control | * indicates required field
Messages, files, and images copyright by respective owners.