TrackMania
TrackMania Nations Forever is a free multiplayer online racing game that you can download and play via Steam or via the web. Unlike FreeZone servers, you can play on our free server without sitting out to spectate. Use this URL to join our free server:
tmtp://#join=robotdrone
How to Join
Nadeo, the producer of TrackMania, has made it more difficult for free players to join non-FreeZone servers. To join our server, use the following steps:
Copy the log in code shown above.
Start TrackMania Nations Forever (or TrackMania United Forever).
At the main menu, select "Explorer".
Erase the URL at the top of the screen.
Paste the log in code shown above into the URL text entry box.
Press key to join the server.
Server Status
Server is OFFLINE.
Server is currently not running. Please post a message in our forums, in case we don't know about it.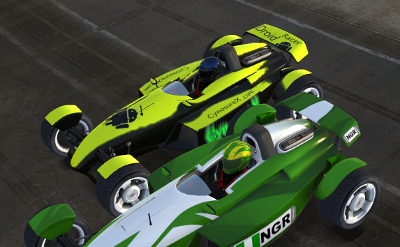 Our Free Dedicated Server
Recently, with the lost of sponsorship, Nadeo, the company that created TrackMania Nations Forever, has made it increasingly more difficult for free players to play online. In fact, free players are required to sit out and spectate one race for every five races played when playing on the FreeZone servers. That really tarnishes the community. Therefore, we decided to strengthen the community by creating a free server. It is completely free to play on, without the need to sit out any race.
The server is not visible on the server list. To join this server, use the log in code at the top of this page.