Add Comment |
Related Links |
TrackBack

Related Content
Introducing Captain Red Flare
My son gotten a Captain Red Flare flying robot toy (see attached photo) for his birthday. So I decided to create a mecha version for our RPG game, using Simon and Lief Robot Builder rules.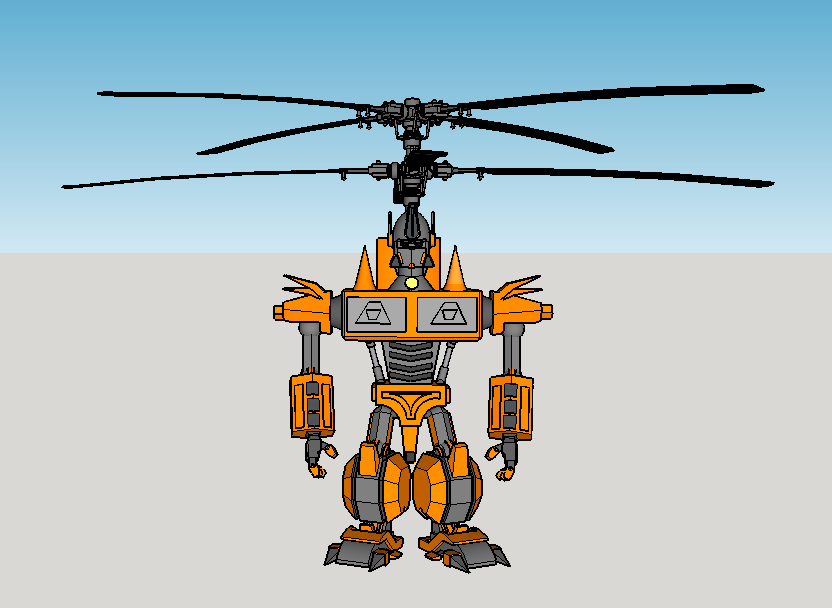 After designing the robot on the Cyberoid Design Sheet, I used SketchUp to put together the 3D model shown above. It's is now a sample robot within the rule book. I hope you enjoy it.
Gerald
Fri, 21 Dec 2018 02:20:37 -0800
Add Comment |
Related Links |
TrackBack

Related Content
Did your message disappear? Read the Forums FAQ.
Spam Control | * indicates required field
TrackBack only accepted from WebSite-X Suite web sites. Do not submit TrackBacks from other sites.
Send Ping | TrackBack URL | Spam Control
No TrackBacks yet. TrackBack can be used to link this thread to your weblog, or link your weblog to this thread. In addition, TrackBack can be used as a form of remote commenting. Rather than posting the comment directly on this thread, you can posts it on your own weblog. Then have your weblog sends a TrackBack ping to the TrackBack URL, so that your post would show up here.
Messages, files, and images copyright by respective owners.